SHOP
All the renovation support you need
Home Renovation Project Planner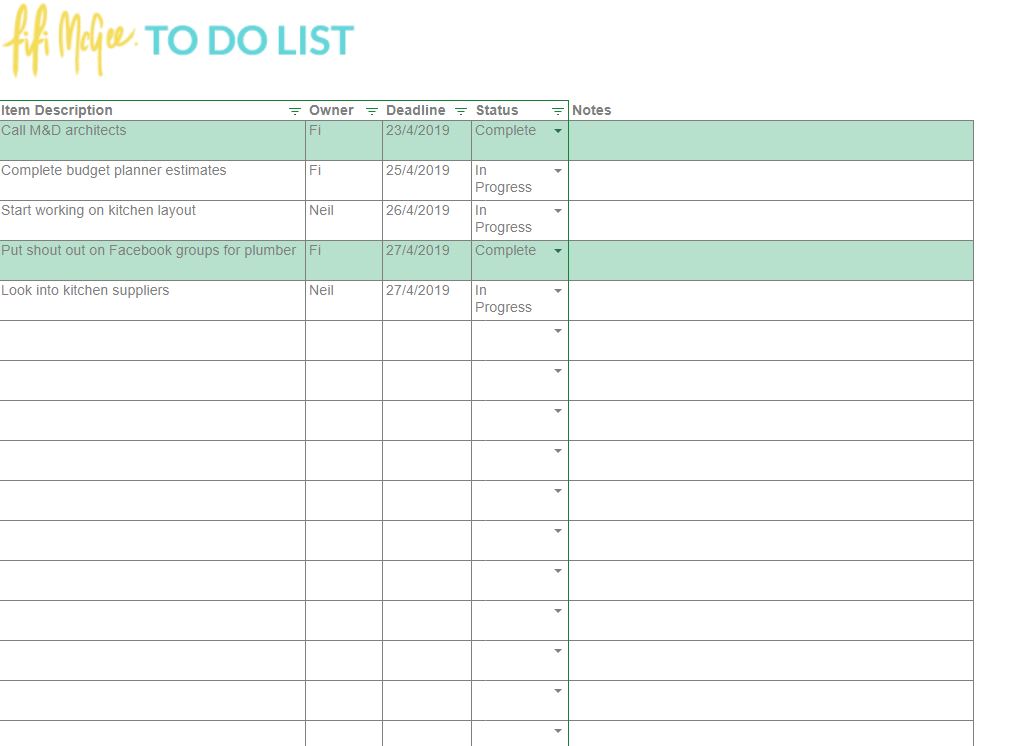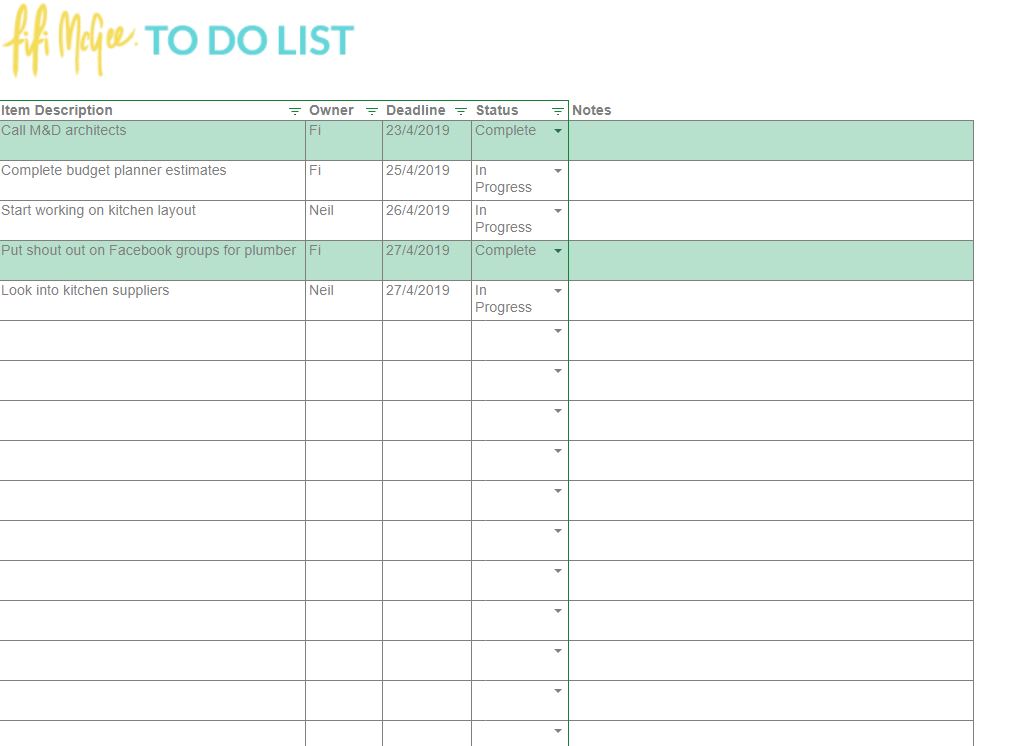 sale
Home Renovation Project Planner
Are you starting a renovation and not sure where to start in terms of organising the whole thing?
Or perhaps you're hiring a contractor to manage the build but you still have a lot of the work to do in terms of budgeting, design, planning, shopping?
We've been in your shoes and built this tool to help manage the end to end project.
With this tool we were able to confidently tackle our renovation, control tasks and timelines and rest easy that the project was documented and under control.
And guess what? Our project was completed within our timeline and with minimal stress and confusion.
Whether you're spending £5000, £10,000 or £100,000, buying this planner could be the best money you've ever spent.
What's included in the Home Renovation Project Planner:
An easy to use project planner (works with Google Sheets and Microsoft Excel)

A smart timeline tracks tasks, progress, owners and dates.

A handy To-Do list to track granular tasks

A print out To-Do list to effectively communicate with your contractors

A print out to stick on the wall to keep everyone up to date with proceedings each week

A free tutorial video to walk you through how to use the spreadsheet

Clear colour coded progress bars that automatically tell you when your tasks are complete

A place to track and categorise every single task during your hectic build/renovation which prevents confusion and timelines spiralling.
Take a look at our tutorial video to see how it works:
"Your site is fantastic and a refuge in a very overwhelming sea of uncertainty pre -renovation, so very much looking forward to getting into this." Aisling

"God, I needed this budget planner 2 months ago 🤦🏻‍♀️" Catherine

"Fifi has unknowingly been my muse throughout our kitchen/diner renovation project!! We have the rest of the house to go including bathroom so very excited for this 🙌🏾❤️" Carly

"Amazing idea! Can't wait for a new project" Lauren