SHOP
All the renovation support you need
Home Renovation Supplier Planner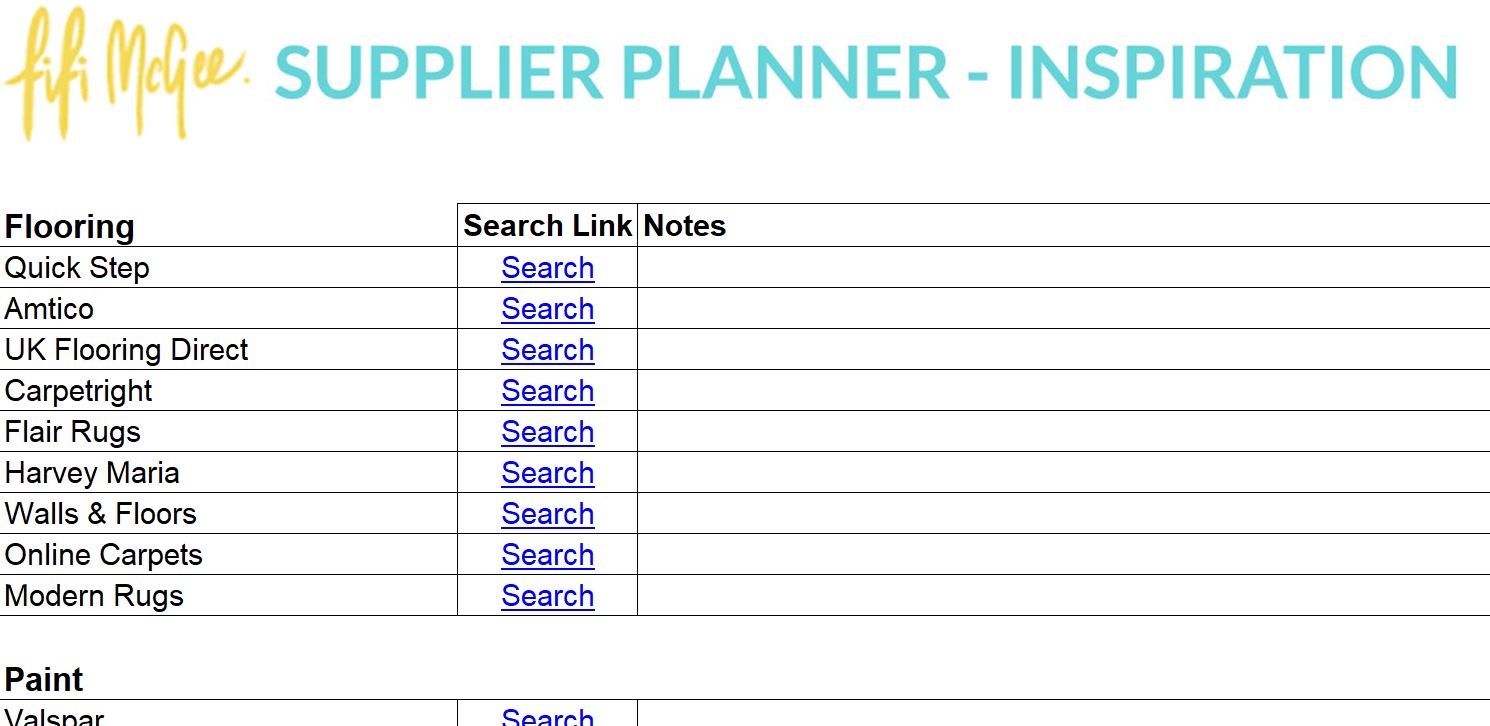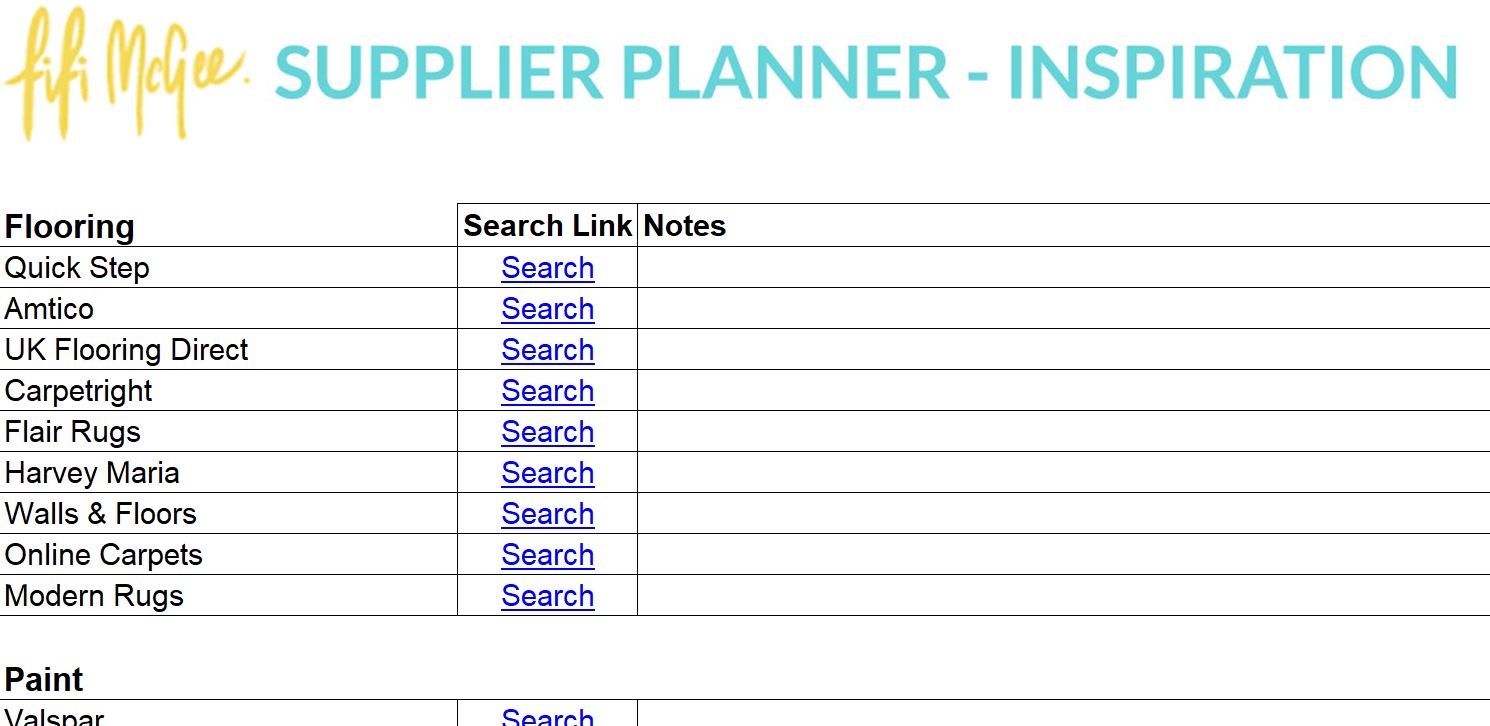 Home Renovation Supplier Planner
A spreadsheet supplier and shopping planner containing a list of over 140 suppliers and a handy shopping list so you can keep track of all of your items purchased during your renovation.
Are you embarking on a renovation soon and don't know where to start with wall coverings, furniture and so on?
Perhaps you're in progress and have hit a brick wall in terms of inspiration for where to get supplies?
With 5 years of interior blogging and 3 years renovation experience, we've picked up some great suppliers in our time that are guaranteed to make your home style sing. We created this really simple list of suppliers and a shopping list to help renovators get the very best materials and to track them easily.
What do I get?
Supplier Planner - Inspiration
In our supplier planner we list 140 different suppliers that we trust under 18 different categories and include a handy search link next to each:
Appliances

Bathrooms

Building Supplies

Doors

Finishing touches

Fitted furniture

Flooring

Freestanding furniture

Garden

Heating (Fireplaces, Radiators, Stoves, Surrounds)

Kitchens

Lighting

Paint

Skirting Board, Dado, Architrave, Tongue & Groove

Tiles

Tools

Wallpaper

Windows + Window Dressing



Supplier Planner - Shopping List
A simple spreadsheet shopping list that you can use to keep track of your purchases. Take it from us (you might already know this), things can get pretty hectic so this is a great way of keeping track of things. This can be used as well as our Home Renovation Budget Planner to track all of your renovation spend.
Item Needed

URL

Bought (Yes/No)

Cost (inc shipping)

Estimated Time of Arrival

Notes
"Your site is fantastic and a refuge in a very overwhelming sea of uncertainty pre -renovation, so very much looking forward to getting into this." Aisling

"God, I needed this budget planner 2 months ago 🤦🏻‍♀️" Catherine

"Fifi has unknowingly been my muse throughout our kitchen/diner renovation project!! We have the rest of the house to go including bathroom so very excited for this 🙌🏾❤️" Carly

"Amazing idea! Can't wait for a new project" Lauren